"That trike was so comfortable, I want one!"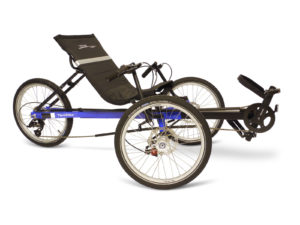 Many of our guests come away from a tour with a whole new perspective on cycling.  They find
that a recumbent tricycle offers a comfortable, stable way to get a great workout.  We are proud to represent TerraTrike, the largest recumbent trike manufacturer in the U.S.  With models ranging from the entry-level Rover to the performance-oriented Sportster, TerraTrike offers a trike for riders of all abilities.
For riders who need a bit of extra support, we offer a range of adaptive
devices that open cycling to riders with physical challenges.  Whether you need grab bars, a head rest, or supportive pedals, we can equip your trike to meet your needs.  If your physician prescribes a trike for rehabilitation purposes, your purchase may be exempt from most sales taxes.  TerraTrike also offers a 10% discount on all trikes purchased by military veterans.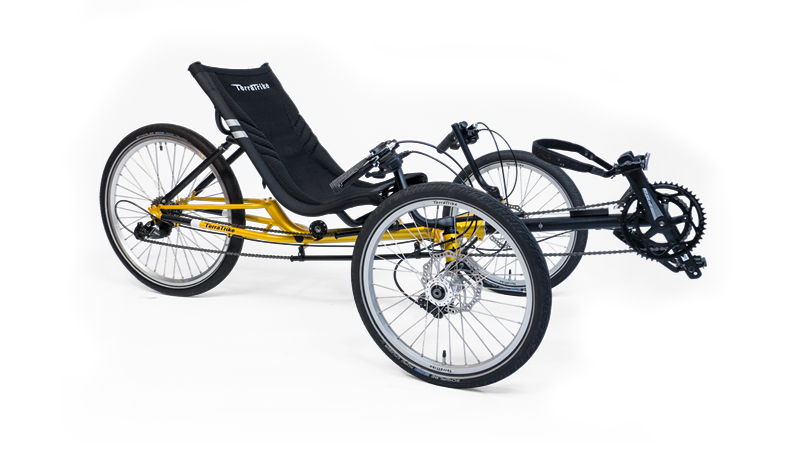 We also offer accessories to enhance your cycling experiences: cargo racks and bags, safety flags, mirrors, and more.